Currently, product demand for temperature is more and more high, whatever it is fresh products, medicals or some outer devices need to control the temperature strictly. So the heater plays a vital role in temperature control, which can make sure the product running good/normal under a stable temperature. With so many heaters in the market, why we choose silicone rubber flex heater for our application? Let's explore together.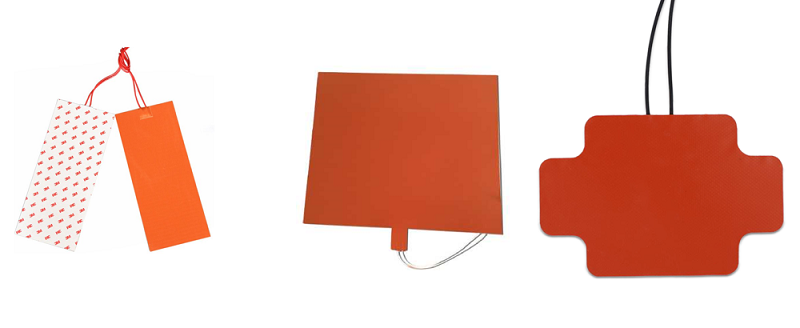 1. Wide application coverage
With the development of various industries, the rise of a variety of heaters, many industries began to use heating sheet to fast maturing to increase the temperature.
First of all, Rubber heater has a Wide application coverage and offers a series of convenience to people. At the same time, it can achieve the good usage very easily, so it is widely use in numerous files.
2. Good safety
Many buyers or customers will curious and concern the safety when using a silicone rubber heater at the first time. After continues analyzing and testing, we have a 100% commitment that Danyu Electronic's heaters are with good quality and excellent performance. However, there is a life cycle for the heaters. If the heating sheet runs at high temperature for a long time, it will certainly affect the service life of the product itself. However, it can be guaranteed that there is no problem for the heaters to be used for one year, and it is also necessary to check the product regularly to ensure absolute safety.
3. Cost-effectively
Silicone rubber heater is relative cost-effectively compared with other heaters, because its performance makes it can be used in various applications and meet the actual needs of almost consume products.
Silicone rubber heater is composed of two layers of silicone insulation sandwiched between a layer of heating conductor, and after power on to complete heating process, so it is very convenient to use. At the present, most of heaters are square, but Danyu Electronic offers customized service, whatever shape and dimension you want, we all can do for you! Because of its flexible characteristic like Polyimide heater , silicone heater can be bend in many times while won't affect its life cycle and performance.
These are the reasons why to choose silicone rubber heaters, hope this is helpful for you. Danyu Electronic offers one-stop service and solutions for our customers, if you have any needs about the heaters or projects which need to control the operate temperature, warm welcome to contact or e-mail us.