In response to the rapidly increasing demand for high-quality polyimide heaters, Danyu Technology, a leading manufacturer in the industry, announced today a significant expansion of its production capacity. This move comes as a strategic response to the growing market needs and a strong commitment to meeting customer requirements promptly. Process heating systems provide the thermal energy required for various manufacturing operations such as heating, melting, curing, and drying. Direct process heating systems transfer heat energy directly to the material itself.
Polyimide heaters, known for their exceptional performance and versatility, have gained immense popularity across various industries such as aerospace, electronics, medical devices, automotive, and more. With their excellent thermal stability, uniform heat distribution, and lightweight design, polyimide heaters have become indispensable components in critical applications where precise and reliable heating is required.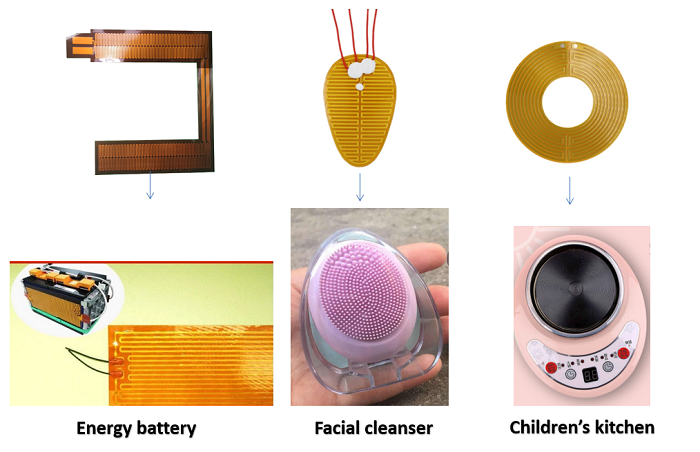 Recognizing the surging demand for polyimide heaters and the need to support industries in their pursuit of innovation, Danyu Technology has invested heavily in state-of-the-art manufacturing facilities. This expansion includes the addition of advanced production equipment, the recruitment of highly skilled personnel, and the implementation of streamlined processes.
The increased production capacity of polyimide heaters will enable Danyu Technology to meet the growing needs of its diverse customer base, including both large-scale manufacturers and individual innovators. The company's expanded capabilities will ensure shorter lead times, faster turnaround, and increased flexibility in fulfilling custom orders.
With this development, Danyu Technology aims to strengthen its position as a reliable and trusted partner for businesses seeking efficient and advanced heating solutions. By providing increased access to polyimide heaters, the company intends to empower industries to push the boundaries of technological advancements and achieve their goals.
Customers can expect the same exceptional quality and performance from Danyu Technology's polyimide heaters, backed by the company's unwavering commitment to excellence. As part of the expansion, the company will continue to invest in research and development efforts to further enhance its product offerings and explore new applications for polyimide heating technology.
Polyimide heaters play an essential role in meeting the process heating requirements of various industries. Determining the optimal process for electronic products or heating applications, finding heating solutions for polyimide heaters, and understanding how to properly control and maintain them are crucial for successful operations.
Danyu Technology is a leading manufacturer of polyimide heaters, dedicated to delivering innovative heating solutions across various industries. With a strong focus on quality, performance, and customer satisfaction, the company has established itself as a trusted provider of high-quality polyimide heaters. Backed by a team of experienced professionals and advanced manufacturing facilities, Danyu Technology strives to meet the evolving needs of its customers and drive technological progress.