As our reliance on electronic technology grows in both consumer and commercial markets, the reliability and availability of these devices become increasingly crucial. Heating elements are commonly used to provide climate control, ensuring people's comfort in various conditions. However, heaters can also play a vital role in maintaining the safe operation of equipment, keeping control panels running in harsh conditions, or clearing surfaces from unwanted snow, ice, or condensation.
In challenging environments, certain electronic products may fog up or ice over, requiring a heating solution to maintain an appropriate temperature and efficiently clear ice. This is where flexible transparent heating films come into play. These products can maintain transparency while providing effective heating. Applications range from display glass to windshield glass and even headlight lenses.
Transparent heating films are typically constructed by sandwiching a conductive material between layers of glass or transparent plastic, traditionally polycarbonate or acrylic. The challenge lies in combining a material that is both conductive and transparent, capable of heating without compromising clarity. Patterns or opaque layers can affect visual performance, while insufficient conductivity can limit heating speed and range. Flexible transparent heating films use ITO and other transparent conductive materials as the heating element. Due to their flexibility, they can be bent and shaped without sacrificing their heating capabilities. These films have a resistance of less than 10 ohms/square and a visible light transmittance exceeding 90%, making them ideal for aviation electronics, transportation electronics, and other applications.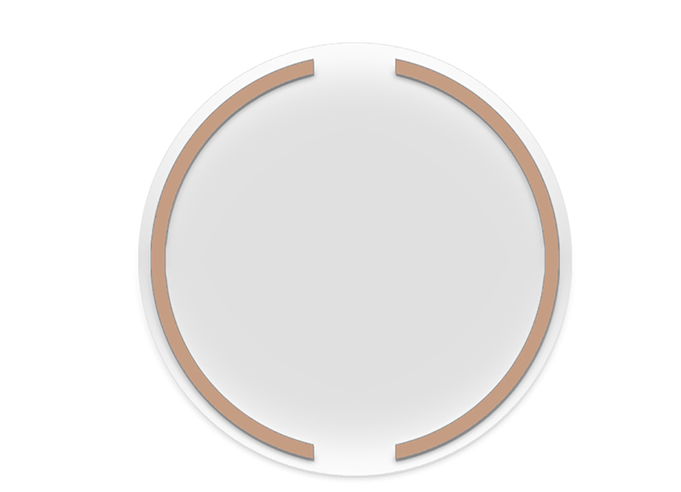 Numerous applications, such as touch panels in commercial refrigeration systems or industrial equipment, require a visible interface even with condensation or frost present. Transparent heaters are used to heat surfaces that need to be cleared from snow, ice, fog, or any form of condensation. They can also be used to heat nearby objects without obstructing or significantly affecting the surface. Transparent heating films are perfect for situations that demand a "see-through" surface while simultaneously requiring ice and fog clearance, with the heating element remaining discreet and unobtrusive.
Danyu Technology is an experienced manufacturer of heating films with extensive expertise in design and production. We offer customized solutions to meet our customers' specific needs and produce products that meet their satisfaction. Please stay updated on our website, and feel free to contact us via email if you have any inquiries: sales@best-heaters.com.